Cincinnati's #1 ISLAND PARTY BAND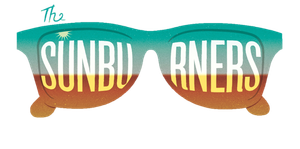 Western and Southern Company Party
Bengals Pregame Tailgate Party
 —  —
The funky pontoon docks at Fountain Square for a Bengals tailgate party before they take on the Colts! 'Tis the season, so expect a sprinkling of holiday tunes throughout the setlist. Free, family-friendly show!
CHECK IT!
Are you ready for
the greatest party experience of your life
? Jump aboard the
PARTY YACHT
and enjoy
The SunBurners'
one-of-a-kind, island party entertainment - it's the stuff that dreams are made of!
Combine crystal-clear audio production with a high energy show and immense amounts of crowd interaction
. Throw in some easy-to-work-with professionalism with fun-loving attitudes, and get ready to party with the best - THE SUNBURNERS ISLAND PARTY BAND
The Party Yacht sails on...
Experience the finest in Island Party Entertainment!